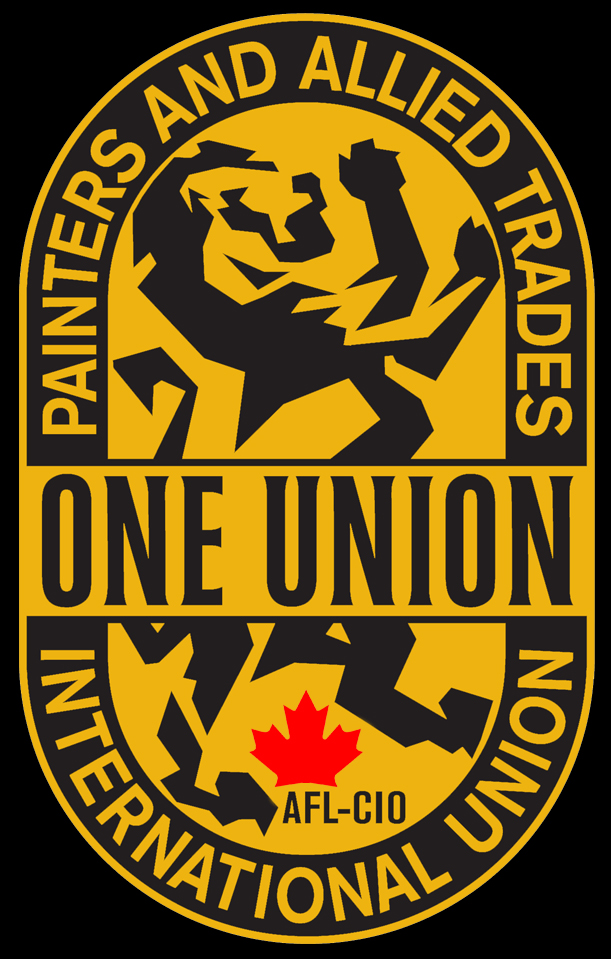 IUPAT District Council 39 is a Labour Organization committed to serving the interests of over 1100 Union members actively working within the Finishing Trades industry in the four provinces in Atlantic Canada.
Our members include:
Industrial and Commercial Painters
Glaziers and Glass Workers
Drywall Finishers
Fire Proofing Applicators
Wall Covering Installers
Floor Covering Installers
Sign and Display Workers
Asbestos Abatement Workers

And Other Allied Industrial Workers
N.S. Office (Main)

24 Lakeside Park Dr.
Suite 201
Lakeside, N.S.
B3T 1L1
N.B. Office
1216 Sandcove Road
Saint John, N.B.

N.L. Office
80 Mews Place
St. John's, N.L.

**IMPORTANT** I

n response to COVID-19 safety concerns
Some Local Union meetings and non-essential training courses have been postponed. For the most current information please follow the Unions Facebook page at:
Nova Scotia:
Local 1439 Mainland N.S., Held monthly; Last Tuesday of each month.
The next meeting of LU 1439 is scheduled for April 27, 2021 at 6:00 PM
**Meeting has been cancelled**

Local 1945 Cape Breton Island, Held monthly; Last Wednesday of each month.
The next meeting of LU 1945 is scheduled for April 28, 2021 at 6:00 PM
at the Sheet Metal Hall - Local 56, 470 Gateway Ave., Edwardsville, N.S.

New Brunswick:
Local 1151 Saint John N.B., Held monthly; Third Tuesday of each month.
The next meeting of LU 1151: to be determined

Newfoundland & Labrador:
Local 1984 N.L., Held on dates and times established by the Local Union Exec. Board.
The next meeting of LU 1984: to be determined
COVID Training through TradesNL:
http://tradesnl.com/covid19/